Do you want to start a website for your blog, portfolio, brand or business? We know that starting your own website can be an overwhelming thought – especially when you are not a techie. But guess what – you're not alone. We've helped over thousands of people across the globe create the website of their dreams, so we have decided to create the most concise guide on how to start a website without any technical knowledge. We like to keep things brief but comprehensive – so that you don't get overwhelmed.
The process is easy to follow whether you are 18 years old or 60 years old. However if you ever need any help, our expert team of advisors will help you setup your website – all you need to do is ask.

What do you need to start a website?
There are two things you need to get before you have your website rolling.
A domain name idea (this will be the name of your website e.g. pixelvise.com)
A web hosting/server account (this is the home of your website, it's where your website lives on the internet.
What's the Difference Between a Domain Name and a Web Hosting?
At Pixelvise we are often asked by our clients to explain the difference between a domain name and web hosting?  Many who are just getting started have no idea – that these are two separate things. Some, just buy a domain name and believe that's all they need – not true. We don't want you to make that mistake, so in this guide, before we jump into buying a domain and hosting, and then setting it up – we will explain the difference between a domain name and a web hosting account or server.
What's a Domain Name?
A Domain name is the address or link to your website that people type into a browser's URL bar to visit your website. For example: If you had to search for our website; you would have to type pixelvise.com in your browser's URL bar.
In simpler words, if your website was your house, then your domain name would be its address.
On a technical note, the Internet is basically a huge network of computers connected to each other. To identify each of them, every computer is assigned a series of numbers called an IP Address.
Here's how an IP address would look like: 123.789.98.01 – there's a good chance you've probably seen something like this already somewhere.
Computers can easily remember and identify these numbers or as we call it – IP addresses. But that's impossible for humans. Imagine this scenario, if you were to visit Google to search for a product, learn about it on Wikipedia and buy it from Amazon, you would have to remember a whole series of IP addresses which is humanly impossible.
The solution? Domain Names.
A domain name is made up of words, which makes it easy to remember a website's address. So, if you wanted to visit a website on the internet, you could simple type an easy to remember domain name like pixelvise.com instead of an entire series of numbers.
What's a Web Hosting?
A Web hosting or a web server is the place where all the files related to your website live on the internet. It is the home of your website. By now you already know the domain is an address to the house of your website, so the house can only be your web hosting.
So, when someone enters a domain name in the browser's URL bar, the name is converted into an IP address to your web hosting server. This server or computer contains the files of your website, the files are then sent back to the browser and rendered on your screen.
Now that you know, what a domain and web hosting account is let's help you buy a domain name and host your website.
In this tutorial, we will cover:
How to Find the Correct Domain Name
How to Register a Domain Name
How to Choose the Best Web Hosting
How to Connect Your Domain Name to the Web Hosting account
Finding the Correct Domain Name
To come up with a name that fits perfectly for your business can be really tough. But without a it, you can't go any further in this process. If you don't have a name you cannot even register a domain name for yourself or your business. You would want to take your time and find the right name, that represents your business, make sure it is also something you would want to stick with for the years the come as your company grows.
Here's some tools to give you a head headstart:
Domain Name and Social Media Username Availability Checker: http://namecheckr.com (Note: It's always good to have the same usernames and domain name available across all channels.)
Business Name Generator (Wordoid): https://wordoid.com
Business Name Generator (LeanDomainSearch): https://leandomainsearch.com
Bonus Tip: Now, what if you find the perfect name for your new business but someone else has already registered a .com domain name? You may be frustrated or angry and may also want to register a different domain extension, like a .org or a .net. This is not a very good practice, firstly it will affect your Search Visibility on search engines, secondly, people who hear about your business by default guess your domain would be a .com. So, here's why we recommend always getting a domain that ends in a .com.
Registering a Domain Name
There's various domain registrars that allow you to register a domain name. We've listed a few below.
GoDaddy: http://godaddy.com (Recommended)
Namecheap: http://namecheap.com
Bluehost: http://www.bluehost.com
We prefer GoDaddy, since it's the most secure and the customer support for GoDaddy is world class. So, let's get to it – we will show you how to register a domain on GoDaddy. The process is similar for all other registrars.
1. Sign-Up for a GoDaddy Account
You need an account to buy your domain name, pay renewal fees and manage the domain name.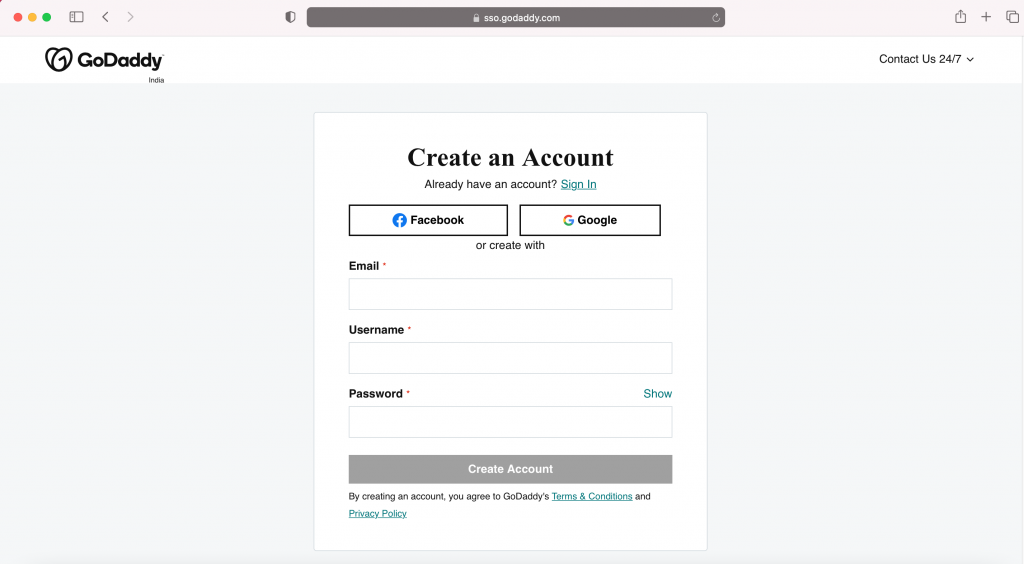 2. Search for your Domain Name
Search and check if your domain name is available, if it is – add it to your cart.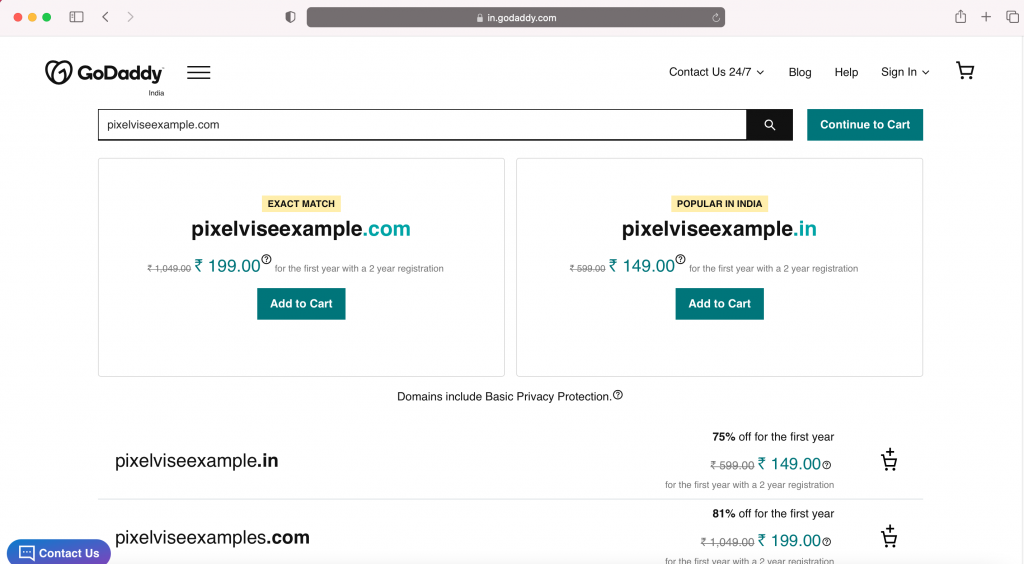 3. Checkout and purchase your Domain Name
Once you buy your domain you will find it in the domain control panel or under your products. You may get an email to verify your ownership – click the link. That's it.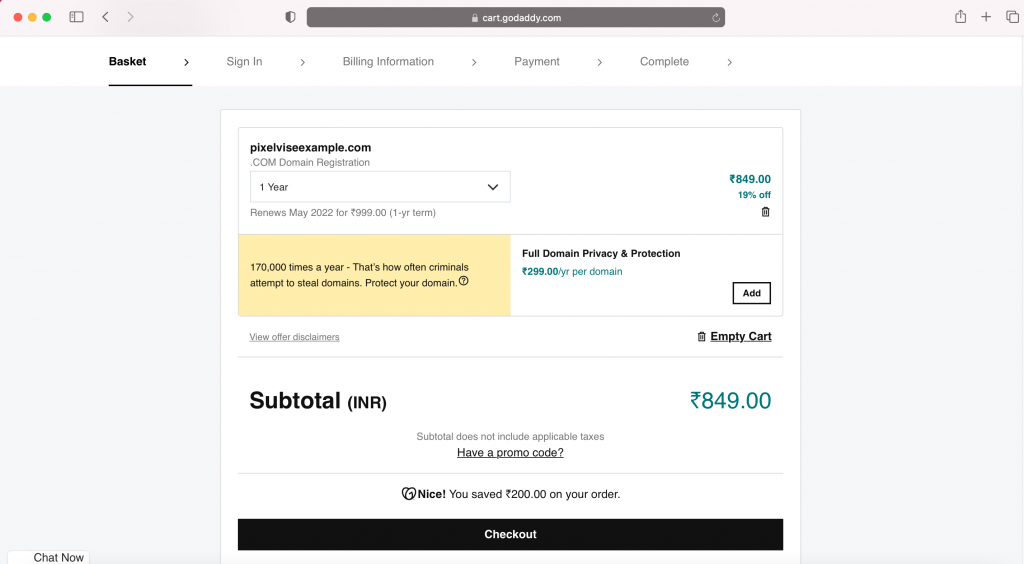 4. Manage your Domain
Through the control panel you can manage your domain, change the name servers so that they point to your web hosting. We will explain what a name server is and how to connect it to your hosting in the next topic. For now, you've got yourself a domain – lets go get that web hosting, a house for your website!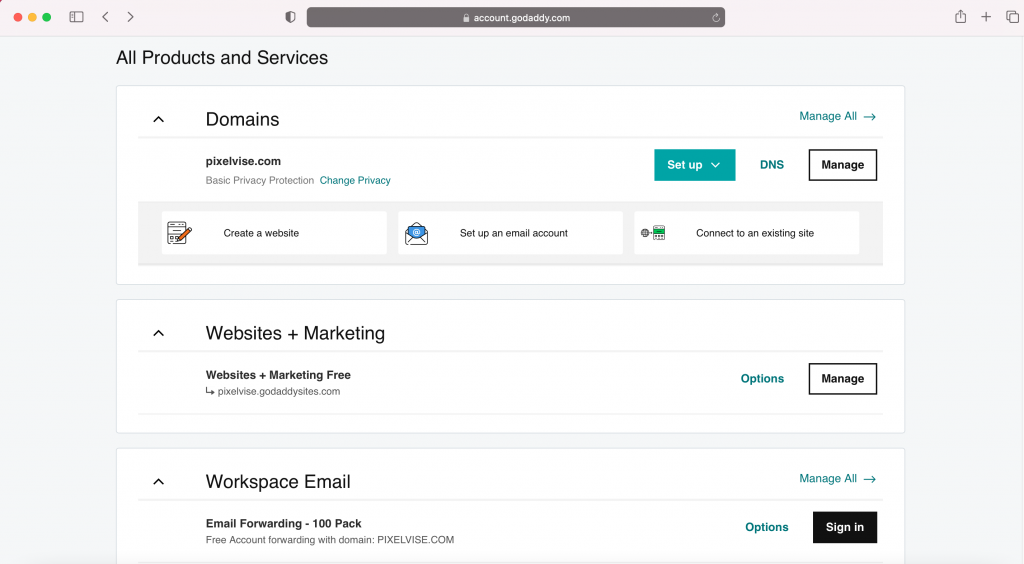 Buying a Web Hosting Account
There's various web hosting providers, the process is similar for most providers. We've listed a few below.
GoDaddy: http://godaddy.com
Namecheap: http://namecheap.com (Recommended)
Bluehost: http://www.bluehost.com
We prefer Namecheap, for web hosting, because of their user interface (UI) being very user friendly. Their servers are also very fast and they provide good support and security. It is also affordable compared to other providers.
Note: It is not necessary to have your domain and hosting from two separate companies – you can buy everything from one place itself and vice-versa.
1. Create an Account on Namecheap
Sign up for an account, this will be used to place an order, setup your hosting and manage it in the future.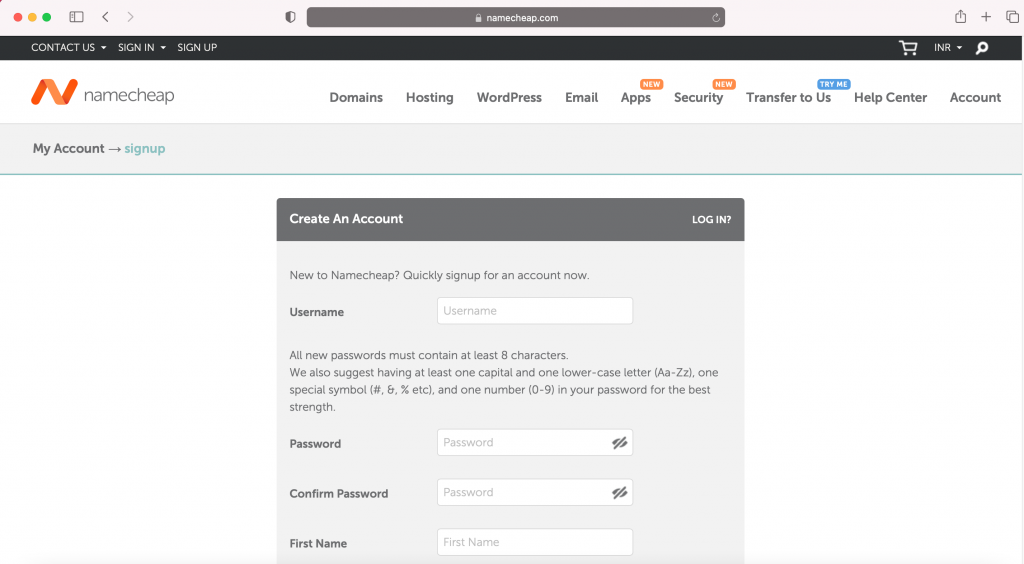 2. Select a Plan
Select a plan, for starters we prefer the Stellar plan: https://www.namecheap.com/hosting/shared/ – follow the process and place an order.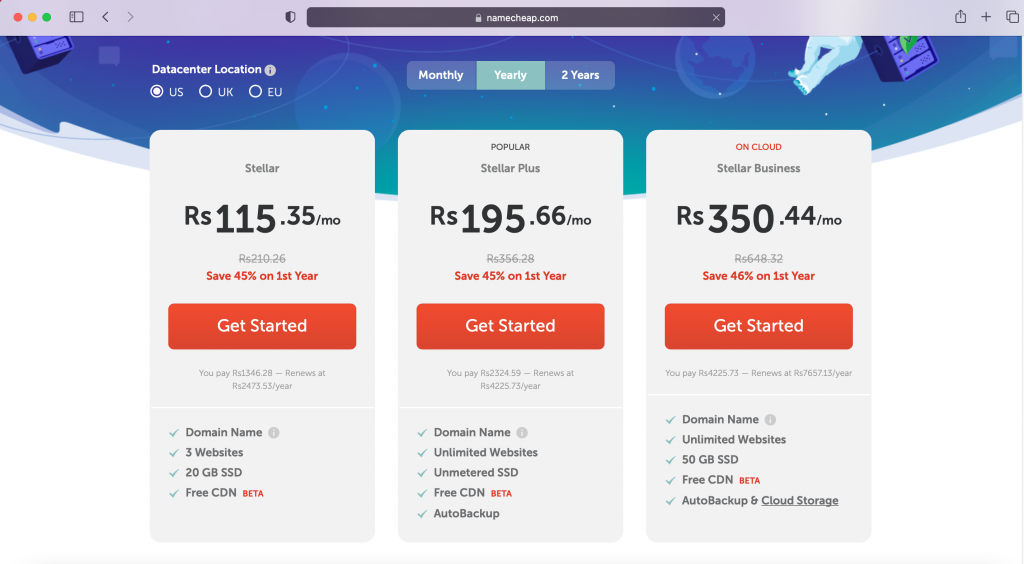 3. Manage your Hosting
Through the control panel, you can now manage your web hosting servers, add new domains to it and upload your website files.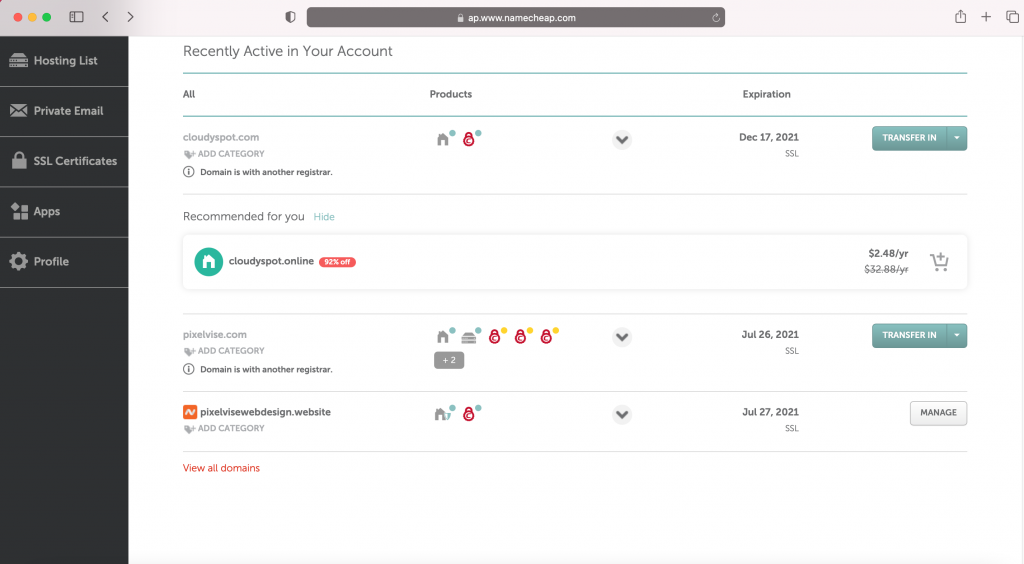 Connect Your Domain Name to the Web Hosting
To begin you need to know, what a nameserver is.
What is a Nameserver?
You already know the web hosting account is the house of your website, and your domain name is the address of that house. Nameservers help by telling the network where to look for the website address associated with a domain name. 
When you search a domain name, a request is sent to a worldwide network if servers that collectively form the Domain Name System (DNS). These servers then locate the nameservers associated with the domain name and forward the request to the server.
For example, if your website is hosted with Namecheap, then its nameserver would be:
For example, if your website is hosted on Bluehost, then its nameserver information will be like this:
dns1.namecheaphosting.com
dns2.namecheaphosting.com
These nameservers are computers or servers managed by your hosting provider. The hosting provider will then forward the user's request to the server where your website is located and your website is finally rendered on the visitors browser.
Manage your DNS (Nameservers)
In your domain control panel, select Manage DNS. In the DNS Management section update your nameservers with the one's your hosting provider has provided you with.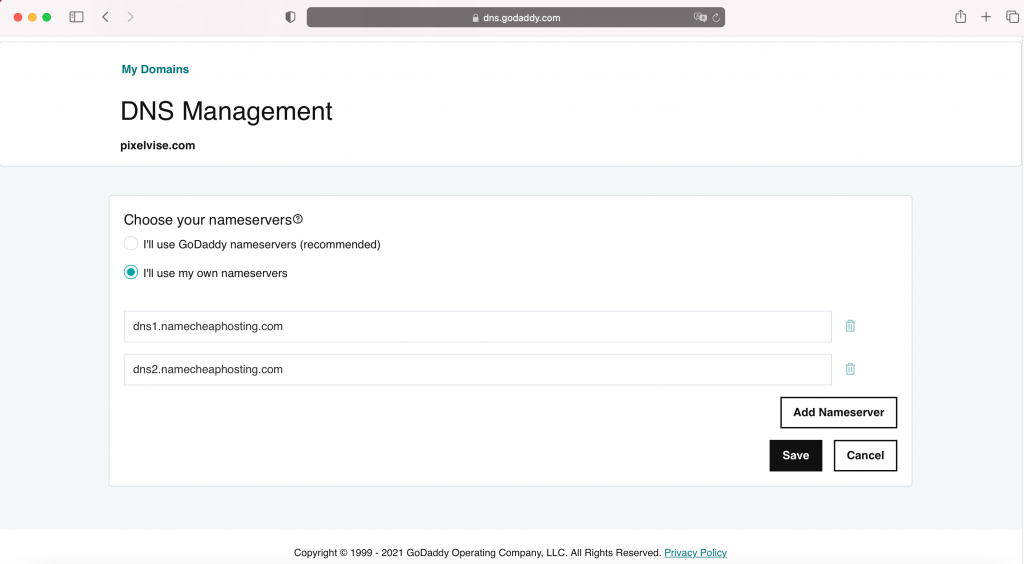 That's it – you now own a domain name and it's connected to your web hosting account. Stay tuned and subscribe to our newsletter to find out how you can use your domain name and web hosting to build yourself a website next.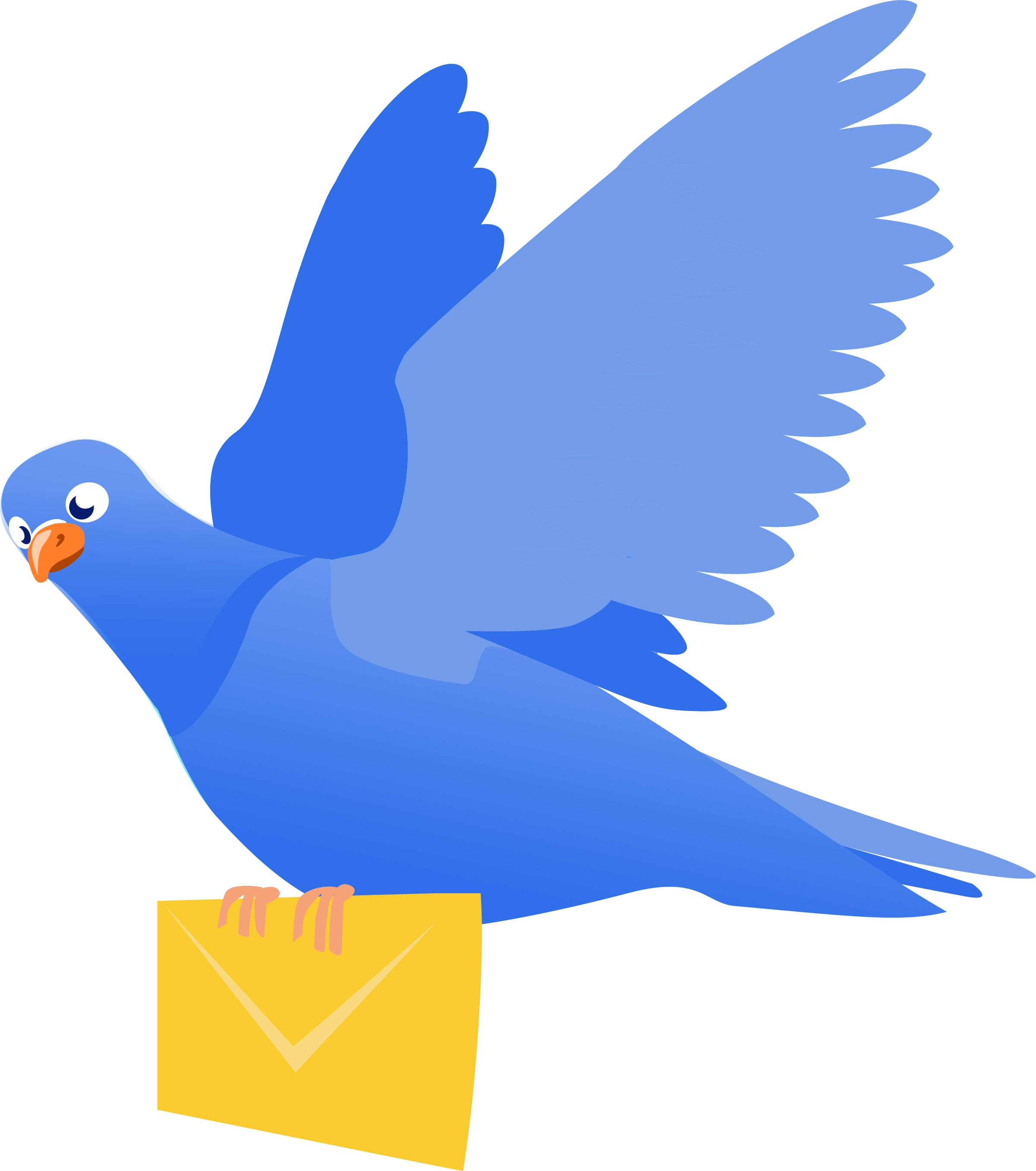 Sign

Up

to

Our

Newsletter
Join our insiders & get digital marketing tips and tricks delivered to your inbox each week.
Share this with someone, who would find it useful.